Practical Magick Qabalistic & Meditative Techniques
$24.95
Compare
Description
PRACTICAL MAGICK
Qabalistic & Meditative Techniques
SMALL GEMS BY
DR. ISRAEL REGARDIE
ISBN 13: 978-1-56184-514-9  ISBN 10: 1-56184-514-0
5" x 7.5"  $24.95 – 128 pages
Practical Magick – Qabalistic & Meditative Techniques by Dr. Israel Regardie, one of the foremost authorities on the theory and practice of Magick, is another Small Gem that the serious student of magick and mysticism will appreciate for their collection. The emphasis in this collection of essays is on practical methods of releasing the vast inner potential on which Magick depends. Starting with clear information and methods to practice meditation–the road to divine union–which requires the mental discipline and commitment students need to build the necessary skills to do the Great Work. The Qabalah Primer illuminates the endless practical applications of the Qabalistic system.
"…a representative of the great 'occult tradition' of the late 19th century, whose major names include Madame Blavatsky, W.B. Yeats, MacGregor Mathers, A.E. Waite, Aleister Crowley and Dion Fortune. Even in such distinguished company, Regardie stands out as a figure of central importance."
–Colin Wilson
Israel Regardie (1907-1985) was an Adept of the Hermetic Order of the Golden Dawn and one of the greatest exponents of the Western Esoteric Tradition of the 20th century. He is known as one of the leading authorities on the theory and practice of Magick. In addition to his extensive writings, Regardie practiced as a chiropractor and as a neo-Reichian therapist.
Other titles in the Small Gem Series by Israel Regardie:
Attract and Use Healing Energy
A Practical Guide to Geomantic Divination
How to Make and Use Talismans
The Art and Meaning of Magic
The Body-Mind Connection
Mysticism, Psychology and Oedipus
Practical Magick
Related
Sale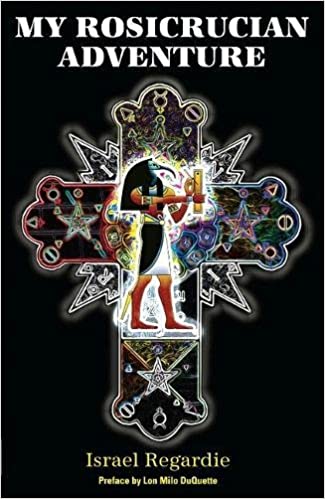 Publisher ‏ : ‎ 

New Falcon; 3rd Edition (March 31, 2017)

Language ‏ : ‎ 

English

Paperback ‏ : ‎ 

228 pages

ISBN-10 ‏ : ‎ 

1561845388

ISBN-13 ‏ : ‎ 

978-1561845385

Item Weight ‏ : ‎ 

9.9 ounces

Dimensions ‏ : ‎ 

5.5 x 1 x 8.5 inches
Publisher ‏ : ‎ 

New Falcon; 3rd Edition (March 31, 2017)

Language ‏ : ‎ 

English

Paperback ‏ : ‎ 

228 pages

ISBN-10 ‏ : ‎ 

1561845388

ISBN-13 ‏ : ‎ 

978-1561845385

Item Weight ‏ : ‎ 

9.9 ounces

Dimensions ‏ : ‎ 

5.5 x 1 x 8.5 inches